0830 – 0840
Welcome / Opening Comments
The Biostimulant CommerceCon delegation unites with the Trade Summit delegation for content spanning crop protection, plant health, and future-facing trend analysis impacting the supply chain across product types and distribution chain tiers.
0840 – 0930
Investment in AgTech – The Rising Trend of Raising Funds, Digital Farming, and Biostimulants
Donald R. Marvin, Executive Chairman and CEO, Concentric Ag
Biostimulant companies like Inocucor and PlantResponse are raising rounds worth millions to grow their brands. Pitchbook estimates that capital invested in agtech in 2018 surpassed $1.5 billion. Position your company for success by learning what these investors view as the optimal conditions and company characteristics for fund infusions like these.
0930 – 1030
Panel Discussion: Crop Inputs 2025 — What Is Ahead for the Global Industry?
Bob Trogele, COO, AMVAC
Subhra Jyoti Roy, Vice President International Business, Rallis India Limited
C S Liew, Managing Director, Pacific Agriscience Pte Ltd.
Diego Taube, Director, Chempro SA

AgriBusiness Global advisory board members will take a look at the future of the industry, from farmer consumption habits, off-patent markets, distribution, technology, intellectual property, and more. How are thought leaders who span manufacturing, biologicals, precision agriculture, M&As, and more guiding their strategy for the future?
1030
Opening Ceremony, AgriBusiness Global Trade Summit
1030
AgriBusiness Global Trade Summit Exhibition Hall Opens
1345 – 1430
The U.S., Mexico, Canada Deal and Its Expected Impact on Agrochemicals and Agriculture
V.M.  (Jim) DeLisi, Chief, Fanwood Chemical, Inc.
Gain an understanding of how revised rules of origin will impact companies' ability to trade AIs and formulated products among U.S., Mexico, Canada Agreement (USMCA) partner countries. This session will also look at the impact on agriculture itself to see if this agreement has the potential to impact trade in agricultural products. Last, it will explore the regulatory impact of the "chemicals sectoral agreement," which encourages regulatory adherence among the three partners.
1430 – 1500
Coffee and Tea Refreshment Break
1445 – 1530
Market Report, Mexico
Juan Manuel Osorio Hernandez, Director, REGA Consulting
AgriBusiness Global's Partner Country program brings insight from one of the world's most attractive import/export destinations. Juan Manuel Osorio Hernandez Director REGA Consulting, will guide delegates through the nation's input trends, trade needs, and unique market penetration methods.
1800
Exhibition Hall Closes
0900 – 0910
Welcome/Opening Comments
0910 – 1000
KEYNOTE: State of the Global Crop Input Market
Dr. Bob Fairclough, Principal Consultant – AgriGlobe®, Kleffmann
Trade Summit's annual, much anticipated review of global trends in manufacturing, use, and supply of crop input products worldwide. The comprehensive analysis includes regional growth trends and the factors impacting them as well as the performance of product classes, analysis of patented versus post-patent products, and more.
1030 – 1100
Coffee and Tea Refreshment Break
1230 – 1330
Lunch on Your Own
1330 – 1415
Sourcing: Better Days Ahead
Stephen Pearce, Director, AWP Associates Limited
The last 18 months have been among the rockiest our generation has experienced in agribusiness. From environmental regulation overhauls, to the trade war, and beyond it's been a year of adjustment from the top to the bottom of the supply chain. Where have we landed on price, supplier consolidation, product availability, and mitigation strategies to overcome the roller coaster? Gain insight from strategic sourcing advisors to ride out the storm and position your company for continued growth.
1415 – 1500
Agribusiness Evolves as Drone Application Rises
Jessica Chung, Co-lead at Center of Excellence for Commercial Drone Adoption, Ipsos Business Consulting
With capabilities ranging from remote sensing, liquid and granular spaying, to automated flights and precision variable rate applications, drone adoption will transform farm management practices, business models, and distribution channels across our agribusiness ecosystems. Users adopting this technology, particularly by smallholder farms and cooperatives in Asia, have also developed new business services and promoted digital platforms dedicated to this technology. How will the rising trend impact spray volume? Where is drone technology finding a home in the supply chain, and how can input companies plan their business strategy to capitalize? Ipsos Business Consulting's presentation examines the role of drones in agriculture, pillars of adoption in country case studies, as well as the untapped opportunities and imminent implications to the agribusiness industry, drone manufacturers, and farm operators in Asia.
1430 – 1500
Coffee and Tea Refreshment Break
1800
Exhibition Hall Closes
1800 – 1930
Cocktail Reception
Sponsored By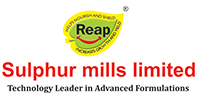 0800
Trade Summit Exhibition Opens
1015 – 1045
Coffee and Tea Refreshment Break
1200
Exhibition Closes/Trade Summit Ends